Do you know what time of the year it is? It's the time when we celebrate the love we have for our fathers. Yes, Father's Day is just a few days away and this time of the year is particularly special to all those who cherish the bond with their fathers. So, this week You! has compiled 9 most adorable and perfect songs to dedicate to good ole Dad...
Stevie Wonder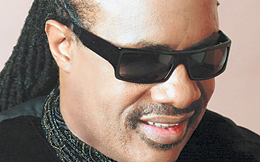 - 'Isn't She Lovely'
'I can't believe what God has done/ Through us he's given life to one /But isn't she lovely made from love.' Fatherhood was a great thing for Stevie Wonder. His critically acclaimed 1976 album 'Songs in the Key of Life' includes this gem about his daughter, Aisha. He sings joyously about Aisha and calls her a blessing from up above.
Bruce Springsteen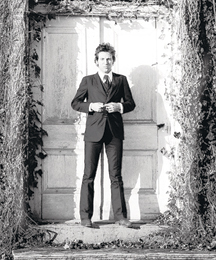 - 'My Father's House'
'I imagined the hard things that pulled us apart / Will never again, sir, tear us from each other's hearts'. Springsteen had an uneasy relationship with his father, but his song 'My Father's House' which was released in 1982 talks about overcoming the difficulties he had faced with his dad and embracing him.
Will Smith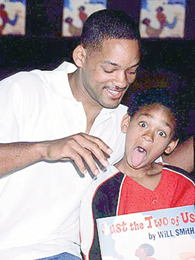 - 'Just the Two of Us'
'Now daddy, this is a very sensitive subject/ From the first time the doctor placed you in my arms/ I knew I'd meet death before I'd let you meet harm'. The touching single is perfect for the loving dad who is also your best friend. Will Smith put a spin on Bill Withers' and Grover Washington, Jr's classic love song, 'Just The Two Of Us', for his 'Big Willie Style' album in 1997, turning it into an ode to his oldest son, Trey Smith.
Keith Urban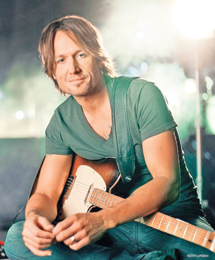 - 'Song for My Dad'
'The older I get the more I can see/How much he loved my mother and my brother and me / And I only hope when I have my own family/ That every day I see a little more of my father in me'. Keith Urban wrote this song back in 2000 to say thanks to his dad. "My love for American country music, cars, culture... all that was inherited from him [and] I love that it did because it set me on my path," he said.
Beyonce - 'Daddy'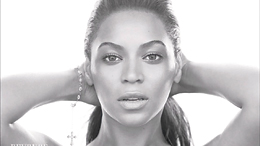 'And that's why / I want my unborn son to be like my daddy / I want my husband to be like my daddy / There is no one else like my daddy/ And I thank you for lovin me'. Taken from her 2003 'Dangerously in Love' debut, Beyonce's 'Daddy' is about reminiscing on all the fun memories that she shared with her father. She recalls some of her fondest memories of being a Daddy's girl.
Luther Vandross,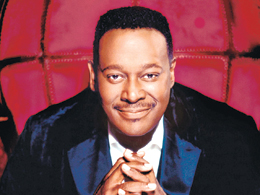 "Dance With My Father"
'My father would lift me high / And dance with my mother and me and then / Spin me around till I fell asleep / Then up the stairs he would carry me / And I knew for sure I was loved'. With help from Richard Marx, Luther Vandross wrote this song shortly after he suffered a stroke. The song that was released in 2003 is a tribute to his late father, and remembers the time when he used to dance with his dad.
Eminem - 'Mockingbird'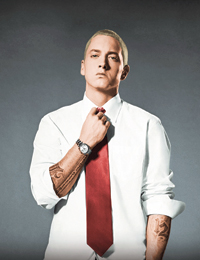 'Hailie I know you miss your mom and I know you miss your dad/ When I'm gone but I'm trying to give you the life that I never had'. In 2004, Eminem released Mockingbird. He laments over missing out on so much of his daughter's life. The story is about a man who is looking back on moments when he potentially wasn't present for his daughter.
Billy Ray Cyrus & Miley Cyrus - 'I Learned From You'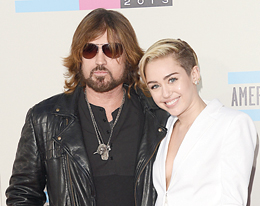 'I'm grateful for all of the times / You opened my eyes / I learned from you that I do not crumble / I learned that strength is something you choose'. Miley Cyrus and dad Billy's duet was released in 2006. This song explores the coming-of-age frustrations when a child thinks they might know it all, but they ultimately realize that daddy knows best.
Jay Z - 'Glory'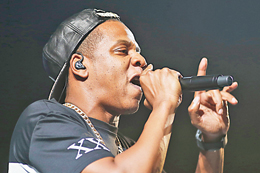 'Words can't describe what I'm feeling, for real/ Baby I'll paint the sky blue / My greatest creation was you'. Written in 2012, after Beyonce gave birth to their daughter, Blue Ivy Carter, this song sees the rapper experiencing the joys of fatherhood for the first time. The song even opens with Blue Ivy's heartbeat.