f.e.
Father's Day is an occasion to honour dads who are our role models and go out of their way to make us feel special. And sometimes the best way to show dads how much they are appreciated is just by allowing them to unwind every now and then. Doesn't just chilling out with your dad on the couch and watching a movie together sound like a good idea where you can relax and enjoy at the same time?
However, the problem arises when you have to make decisions on which movie to go for. Do we watch something funny or serious with our dad? Or should we watch something adventurous or a classic? There's just so much to choose from. Fret not! We're here to help you. While this isn't the end-all, be-all list of movies that can be watched on Father's Day, these are certainly some of the best options...
Kramer Vs Kramer (1979)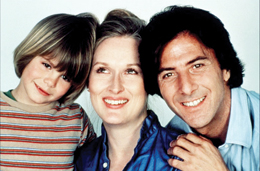 Does your dad appreciate great drama? Go old school with 'Kramer Vs Kramer'. This 5-time Academy Award winner is about a young family dealing with divorce. Dustin Hoffman and Meryl Streep both won acting Oscars, but Justin Henry, who plays their son, is equally great in this funny and heartbreaking film.
Indiana Jones & the Last Crusade (1989)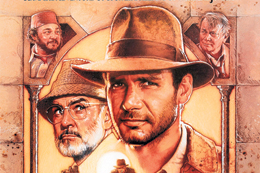 When Dr. Henry Jones Sr, suddenly goes missing while pursuing the Holy Grail, eminent archaeologist Indiana Jones must follow on his father's footsteps to stop the Nazis from getting their hands on the Holy Grail first. This action- adventure has Harrison Ford who reprises the title role and Sean Connery plays Indiana's father, Henry Jones, Sr. This tale with epic proportions will definitely boost your and your daddy's mood and you guys can surely have the time of your lives.
I Am Sam (2001)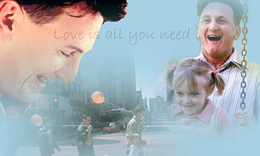 A mentally handicapped man fights for custody of his 7-year-old daughter and in the process teaches his cold hearted lawyer the value of love and family. This film gives you a rollercoaster of emotions with some brilliant performances by Sean Penn (as Sam) and Dakota Fanning (daughter Lucy). If you are looking forward to a film drenched in emotions, 'I am Sam' will surely serve the purpose.
The Royal Tenenbaums (2001)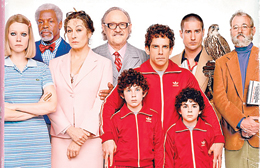 When a family shatters like a china teacup, what does it take to glue it back together? In Wes Anderson's bittersweet breakthrough hit from 2001, ageing rascal Royal Tenenbaum (Gene Hackman) hopes the news that he's suffering from terminal stomach cancer might be a catalyst for emotional healing, which is why he makes contact with his estranged wife Ethel (Anjelica Huston) and three gifted, fragile grown-up children (Ben Stiller, Gwyneth Paltrow, Luke Wilson), with a view to patching things up. The Royal Tenenbaums' story focuses on the three siblings who experience great success in youth, and even greater disappointment and failure after their eccentric father leaves them in their adolescent years. An ironic and absurdist sense of humour pervades the film.
We Bought a Zoo (2011)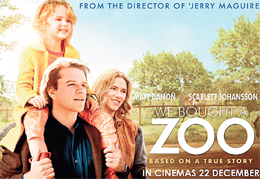 We Bought a Zoo is a 2011 American family comedy-drama film loosely based on the 2008 memoir of the same name by Benjamin Mee. It was written and directed by Cameron Crowe and stars Matt Damon as widowed father Benjamin Mee, who purchases a dilapidated zoo with his family and takes on the challenge of preparing the zoo for its reopening to the public. The film also stars Scarlett Johansson, Maggie Elizabeth Jones, Thomas Haden Church, Patrick Fugit and John Michael Higgins. Set in Southern California, the story features the life of a family who has new motives in life and want to fulfil them.
The Descendants (2011)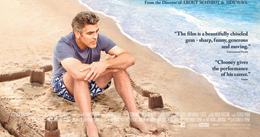 A land baron tries to reconnect with his two daughters after his wife is seriously injured in a boating accident. Tracing the journey of Matt King who struggles with unexpected occurrences in his monotonous life, The Descendants is a 2011 American comedy-drama film directed by Alexander Payne. The screenplay by Payne, Nat Faxon and Jim Rash is based on the novel of the same name by Kaui Hart Hemmings. The film stars George Clooney, Shailene Woodley, Amara Miller, Beau Bridges, Judy Greer, Matthew Lillard and Robert Forster.
Like Father, Like Son (2013)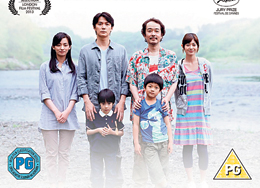 The eternal nature/nurture question runs both ways in this ode to paternal love from Hirokazu Kore-eda, Japan's poet of childhood. Ryota (Masaharu Fukuyama) is a successful Tokyo architect who learns that his six-year-old son Keita isn't actually his son at all. In fact, his biological son Ryusei is being brought up by a down-at-heel electrician and his wife from across town: the two families' boys were switched at birth in the hospital, and each has been unwittingly raising the other's child as their own.
The Judge (2014)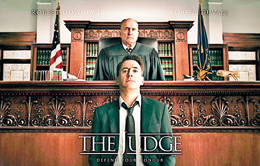 Big-city lawyer Hank Palmer returns to his childhood home where his father, the town's judge, is suspected of murder. Hank sets out to discover the truth and, along the way, reconnects with his estranged family. The Judge is a 2014 American crime drama film directed by David Dobkin. The film stars Robert Downey Jr, Robert Duvall, Vera Farmiga, Vincent D'Onofrio, Jeremy Strong, Dax Shepard, and Billy Bob Thornton.