Father's Day lands on June 18 this year and we all want to surprise our daddies with some thought provoking and fashionable gifts. This summer, you want to buy stuff for your dads that will suit their personalities and are in accordance with the current fashion trends of 2017. Read on to find out the best pick for our handsome dads and what will make them feel special...
Style file
Traditionally yours...
This Father's Day, treat your dad with the most amazing ethnic wear with little variations and style and make him steal everybody's attention. To choose from the best brands, you can look up for some designer wear kurtas or shalwar kameez from Emran Rajput and Al Karam as worn by our favourite celebrity dads such as Faysal Qureshi and Shahroz Sabzwari here.
Don't blaze up!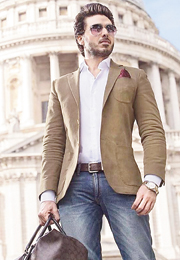 The last thing papa needs when the temperature really heats up is another unforgiving piece of tailoring. That's why unstructured blazers in cotton and linen are essential this time of year for him. They dress up his T-shirt and jeans and make his lightweight dress shirts office appropriate - without having him bake inside. And because these blazers are so flexible they'll quickly become your daddy's favourite throw-it-on-over-everything jacket. Boom! The comfort and ease of a denim jacket in the shape of a blazer. Gift it to your dad this Father's Day, and see him flaunting like a hunk.
Daddy caps
These hats used to be most commonly seen on the post-retirement set at the local golf course, and yet hip-hop's hottest names are now taking on this once frowned-upon headgear. Chalk it up to the influence of normcore, the un-trend that dads shouldn't give up.
Cuban collars
If there was one trend we can't get our eyes off this year, it is the Cuban collar shirt. Such was the influence of current generation dad Ali Zafar, seen here flaunting Cuban- open necklines ran the gamut from high street to high end. And rightly so - the cut can look extremely sleek and we're happy to report it's here to stay. Therefore, Hawaiian prints might have calmed down, but if you picked up a muted botanical print or plain Cuban collar shirt, keep hold of it. This year, combine with some slim-fit jeans for a super hip update of this old-school classic.
Go sporty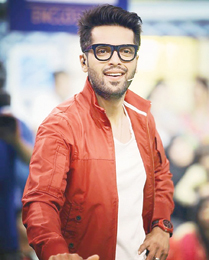 It's safe to say the menswear world has been under siege from sportswear for countless years, and with each season, key casual pieces have become more acceptable in all situations. This Father's Day, give papa some really cool sportswear to make his style timeless, as they can nail this smart-casual without trying too hard.
Printed T-Shirts
It isn't just with sportswear pieces that we're heading back in time. Last season's overload of 1990s nostalgia meant we were all reaching for printed T-shirts. So as this year calls out for some really awesome slogan tees, we can predict that the trend will surely stay. But daddies can keep it fresh by combining them with smarter attire, such as unstructured tailoring or expertly-fitted chinos, rather than layering underneath flannel shirts and distressed denim jackets.
Checks & plaids
Checks have been a constant part of our fathers' wardrobe for centuries. However, that didn't stop tartan being one of the most surprising comeback trends of 2017 as well. Although a plaid shirt or check blazer will always be a sound investment and appropriate gift, you can also buy checks to everything from knitwear and T-shirts to trousers and bomber jackets as it is something to stay this year too. So if daddy goes all 'check' in 2017 that will surely be great!
What daddies want
For the dapper pops
Born from a love of the timepiece and the need to eliminate mark-ups by popular brands, meet Guess - the watch company chiefly revolutionizing the art of the wristwatch. These leather-clad watches offer a minimal design made from high-quality materials that exude fine detailing and premium quality. So good, you'll probably want to pick one up for your father this Father's Day, while you're at it.
Fragrances he will fall in love with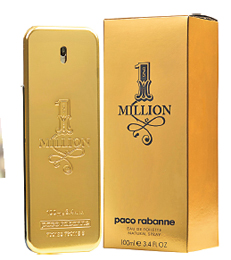 Whether that's updating his cologne with a new fragrance, or perking up his senses by getting him his first ever signature scent, Father's Day is the perfect time to give the gift of cologne! And we have handpicked the BEST colognes for every personality! Our top picks are Euphoria Intense for Men by Calvin Klein, 1 Million for Men by Paco Rabbane, Legend for Men by Mont Blanc and Hot Water for Men by DAVIDOFF. These all are available on daraz.pk where you can choose from a diversified range of affordable perfumes and colognes. So get your hands on some of the most brilliant fragrances and make your dad smell happy.
Wallets with a purpose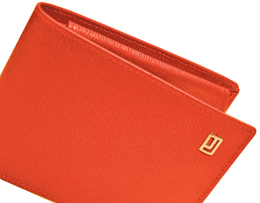 If your father likes to organize his money and his visiting cards, he definitely needs an ideal wallet. This Father's Day, a trendy and practical wallet can be a good choice if you have no clues about what you should buy for your dad. As this will help him get this must have accessory when he is out and about or travelling.