Coming Soon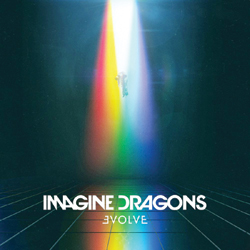 Out this week
* Albums
Evolve by

Imagine Dragons

: Third album by the pop rock band, the follow-up to 2015's Smoke + Mirrors; includes the singles 'Believer' and 'Thunder'.
Grateful by DJ Khaled: Tenth album by the musician; comes after last year's Major Key (2016); includes the singles 'Shining' (featuring Beyonce and Jay Z), 'I'm the One' (featuring Justin Bieber, Quavo, Chance the Rapper, and Lil Wayne), and 'To the Max' (featuring Drake), and also features guest appearances by artists like Rihanna, Nas, Alicia Keys, Nicki Minaj, and Calvin Harris.
* Movies
Cars 3 (with the voices of Owen Wilson, Larry the Cable Guy, Armie Hammer, Cristela Alonzo) - animation, third instalment in Pixar's Cars franchise; after losing to Jackson Storm (Hammer), Lightning McQueen (Wilson) sets out to prove that he is still the best race car in the world.
Rough Night (starring Scarlett Johansson, Zoe Kravitz, Kate McKinnon) - comedy; a wild bachelorette weekend goes very wrong when five friends accidentally kill someone, then try to conceal their deed.

All Eyez on Me

(starring Demetrius Shipp Jr., Kat Graham, Lauren Cohan) - drama; biopic of hip-hop artist Tupac Shakur (Shipp Jr.), chronicling his life and legacy.
The Book of Henry (starring Naomi Watts, Jaeden Lieberher, Jacob Tremblay, Dean Norris, Maddie Ziegler) - drama; a boy (Lieberher) makes a plan to protect a girl (Ziegler) from her stepfather (Norris).
Celeb Tweets
Julius Sharpe (@juliussharpe): I feel like I could give a great NBA locker room speech. "Guys, we're all millionaires, none of this matters."
Dax Shepard (@daxshepard1): When I read the whole article or listen to the whole interview, the sound bite or quote is usually half as offensive. #contextisdead
Star
Melissa Peregrym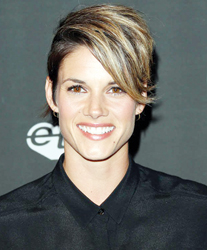 Born on 16th June 1982 in Montreal, Quebec, Canada.
Has two sisters.
Began her career as a model in her late teens, starting with print and then moving to screen.
Made her acting debut in an episode of Dark Angel (2000), before getting roles on television shows including Life As We Know It (2004) and Reaper (2007).
Gained recognition for starring in the police drama Rookie Blue (2010 - 2015).
Has also starred in movies like Stick It (2006) and Backcountry (2014).
Upcoming projects include the thriller Pyewacket.
Was married to actor Zachary Levi in 2014; they divorced in 2015.
Likes outdoor sports, and enjoys playing soccer.
Also born today: Joe McElderry, Eddie Cibrian, Tupac Shakur, Danny Burstein, Laurie Metcalf, Valerie Mahaffey
Spotlight
Wonder Woman
Cast: Gal Gadot, Chris Pine, Robin Wright, Danny Huston, David Thewlis, Connie Nielsen, Elena Anaya
Director: Patty Jenkins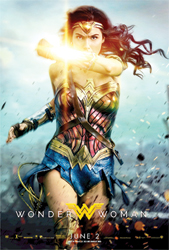 Tagline: Wonder. Power. Courage.
Action; immortal Amazon princess Diana (Gadot) leaves her home to try to stop a war and discover her powers.
Fourth instalment in the DC Extended Universe, the second featuring the titular character, following her debut in Batman v Superman: Dawn of Justice (2016).
Had a budget of around $149 million; has made over $435 million in its first two weeks.
Has received positive reviews from critics, who found Gadot and Pine charismatic, with some comparing it to Captain America: The First Avenger (2011).
Release was blocked in Lebanon and Tunisia, and a ban considered in Jordan, due to its Israeli lead actress, Gal Gadot, who served in the Israeli military.
Score composed by Rupert Gregson-Williams.
Is likely to be followed by a sequel.