Feedback
Dear Editor,
Lubna Jerar Naqvi has lit our dim hearts by a marvelous effort i.e. working towards women rights. Not only has she won the renowned Ladli Award but has done Pakistan proud by bagging the prestigious award.
Big thanks to Us magazine for shedding light on Lubna Jerar Naqvi's efforts for the betterment of our society. Moreover, upon analyzing the magazine deeply, one simply cannot stop reading without going through every single element of this magazine.
I was more than delighted to read this week's edition and I look forward to writing more letters to this magazine in the upcoming future. Us magazine, stay the same forever - entertaining and ever joyful!
Zain Ahmed, Rawalpindi
Hey Ed,
The Bits 'n' Pieces section in the last issue was fantastic. I am studying in a university myself, and I could so relate to "The university dropout" section! The society is so firm on its stance to put individuals in a box that it doesn't really care what the person is feeling at the moment or what he/she aspires to achieve in future. Somehow, it's always about society's expectations and society's betterment; no emphasis on personal growth and development. One suggestion: please mention the source of the BnP. This way we'll be able to read them in detail.
Another suggestion is for the section "The Green Room". The page is about movies, albums, celebrities; entertainment stuff basically. I think there should be more pictures - and big ones - to go along with the information. At least, the copy I received looked horrendous with its bad printing and words all smudged up. It was not appealing.
Saman Chaudhry, Lahore
Hey Ed,
As you know, Father's Day is just around the corner and we have seen that a large portion of the general public don't even know on which date it is celebrated. My purpose and motivation in composing this letter is to speak about "balance".
We've seen that people celebrate Mother's Day with great excitement and spirit yet the same is not true with regards to "Father's Day"; we never give it the same importance, which is extremely discourteous. Fathers have an essential impact in our lives, despite the fact that fathers are not very expressive about their love and care towards their children. However, it doesn't mean that they don't love their kids or have lack of interest in their life.
Every year, Father's Day is celebrated on 18th June all over the world and this time I really wanted this day to be celebrated just like Mother's Day. They both help us differently in our lives but if any one of them is missing from our lives, life is incomplete.
Duaa Hasan, Karachi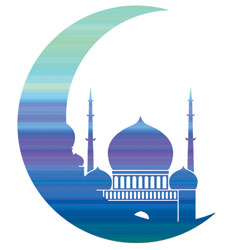 Reflection
Narrated by Abu Huraira (R.A)
Allah's Apostle (S.A.W) said, "Any person who takes a bath on Friday like the bath of Janaba and then goes for the prayer (in the first hour i.e. early), it is as if he had sacrificed a camel (in Allah's cause); and whoever goes in the second hour it is as if he had sacrificed a cow; and whoever goes in the third hour, then it is as if he had sacrificed a horned ram; and if one goes in the fourth hour, then it is as if he had sacrificed a hen; and whoever goes in the fifth hour then it is as if he had offered an egg. When the Imam comes out (i.e. starts delivering the Khutba), the angels present themselves to listen to the Khutba."
Sahih Bukhari, Volume 2, Book 13, Number 6
Editor's note
Dear all,
Please inbox us your Eid greetings at us.mag@thenews.com.pk
As always, we will take them on first come first served basis.
Till next time,
Bye
Editor:
Lubna Khalid
Us Magazine, 4th Floor, Al Rahman Building,
I.I.Chundrigar Road, Karachi, Pakistan.
E-mail for contributions and letters: us.mag@thenews.com.pk
Facebook: Us Magazine - Pakistan
No items without the full name and address of the sender will be accepted. We regret we cannot reply personally to the e-mails.