FOCUS
The crisis in the Gulf is a cause of concern for the entire Islamic world but it entails serious political and economic consequences for Pakistan if, God forbid, it deepens.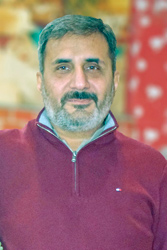 Pakistan has traditionally maintained close relations with all Gulf states but it has had strong, special and strategic ties with Saudi Arabia for decades.
On political issues Pakistan always sided with the Gulf states and has historically tried to stay neutral if they have any disputes within.
However, Pakistan has to walk a very tight tightrope in the existing crisis between Qatar and Saudi Arabia after Riyadh accused Doha of supporting extremist and militant groups.
Saudi Arabia and its key Gulf allies – Bahrain and the United Arab Emirates – have laid an air, land and sea blockade of the tiny but wealthy peninsula until it mends its policies. Arab heavyweight Egypt also joined Riyadh and Manama to cut diplomatic ties with Qatar for its alleged support for the Muslim Brotherhood.
Qatar has denied the charges and maintained the drastic action by its fellow Arab states is aimed at imposing their "guardianship" over it which it says it would never accept.
Pakistan's relations with all Gulf states have generally been good but they have been exceptionally good with Saudi Arabia and the UAE for a variety of reasons. The two countries are also a major source for remittances sent by mostly unskilled workers.
Interestingly, during the global economic slowdown and economic slowdown between 1999 and 2009, the remittances from expatriate Pakistanis, particularly from Saudi Arabia and the UAE, have shown upward trend.
The remittances overall showed growth of eight fold during that period, rising from 9.8 million dollars to 7.8 billion dollars.
United States, UAE, other GCC countries, and Saudi Arabia accounted for over 79 percent of total inflow of remittances. The economic analysts at the time maintained that the decision of Saudi Arabia, UAE and other GCC countries not to send Pakistani workers back to their home in big numbers resulted in the surge in remittances.
The remittances from these countries, particularly from Saudi Arabia, have registered a decline because of low oil prices in international markets as well as difficult economic situation in these countries.
Saudi Arabia currently is estimated to host more than 1.9 million Pakistanis. It is followed by the UAE with 1.2 million Pakistani workers.
Since Qatar itself is a small country of over two million people, overwhelming majority of whom are expatriates, it hosts just 115,000 Pakistanis.
Pakistani workers in Saudi Arabia sent over $4.5 billion in foreign remittances in the current fiscal year, constituting the highest amount of foreign currency sent by expatriate Pakistanis to their home country. It is followed by the UAE from where Pakistanis repatriated $3.5 billion in the same period. Pakistanis in Qatar remitted $302 million during the current fiscal year.
Saudi Arabia and the UAE have also been major trading partners of Pakistan. Pakistan's imports from the UAE stood close to $6 billion in the current fiscal year while its exports stood at $850 million. Pakistani imports from Saudi Arabia were close to $2 billion in the same period while its exports to Saudi Arabia were at $300 million. Pakistani trade with Qatar, however, is minimal. It imported goods worth $860 million from Qatar and its exports to this small country stood just at $42 million.
Saudi Arabia has also been a major source of aid and oil for Pakistan for many years.
It has given oil on deferred payments to Pakistan when it was facing financial difficulties during the Musharraf's regime.
It also donated $1.5 billion as a "gift" to Pakistan, when the present PML-N government came into power, to help it ward-off the economic crunch it was facing.
Pakistani political as well as military leaders also have maintained generally good relations with Saudi Arabia and UAE.
General Musharraf has said several times in his interviews that late Saudi King Abdullah considered him as brother and had gifted a luxurious flat in London as well as in Dubai after his retirement. Former army chief general Raheel Sharif (retd) is currently serving as the head of Saudi-led Islamic military alliance.
The PM has also maintained close personal relations with the Saudi leaders who were instrumental in striking a deal for him with the Musharraf government which allowed him to go into exile in 2000, a year after he was ousted in a military coup. He spent most of his exile period of eight years in Saudi Arabia. He ended his exile and returned to Pakistan in 2008 also because of the behind-the-scenes efforts of the Saudi Royal family. Interestingly, the Sharif family has also maintained close business ties with the Qatari ruling family which were revealed during the hearing of the Panama Papers case in the Supreme Court, when Sharif's lawyers produced a letter from the former Qatari prime minister Sheikh Jassim bin Hamad al Thani that stated his family was the actual owner of the London MayFair flats which were given to Sharif family in joint business settlement.
Pakistan's commercial ties with Qatar were not as strong as they were with Saudi Arabia and the UAE but last year Pakistan signed a $16 billion deal with Qatar for the import of LNG to mitigate its energy shortages.
The present government has also hoped that it could send more Pakistani workers to Qatar as it prepared to host the soccer World Cup in 2022. Though Pakistan is unlikely to wade into the Gulf crisis it could pose serious challenges to the policy makers if it deepens.
Last year, Pakistani parliament unanimously turned down a request from Saudi Arabia to contribute troops to fight Iran-backed Houthi rebels in Yemen which drew strong reaction from Riyadh and Dubai.
UAE's then minister of state for foreign affair Anwar Mohammed Gargash had warned Pakistan of having to pay a "heavy price" for taking on what he called an "ambiguous stand".
"Though our economic and investment assets are inevitable, political support is missing at critical moments," he added.
Political observers believe that Saudi Arabia is still unhappy over Pakistan's refusal to contribute troops for the Yemen war which was reflected in the cold shouldered treatment meted out to prime minister during his recent visit to Riyadh to attend Islamic-American-Arab summit conference. There has been no bilateral meeting between prime minister and Saudi Royal leaders and prime minister's name was skipped at the eleventh hour from the list of leaders who were to speak at the summit. The Saudi King Salman bin Abdulaziz also made no mention of Pakistan's sacrifices in the war against extremism in his speech at the summit.
Though there has not been any hint from Saudi Arabia about any adverse action against Pakistani workers but Pakistani labour in recent months have faced hardship in Saudi Arabia.
According to Saudi media, close to 39,000 Pakistanis were expelled from the Kingdom between October 2016 and February 2017 on charges of visa violations. Many Pakistanis were also rounded up on suspicions over links with extremist groups and there have been calls from the Saudi authorities for strict scrutiny of Pakistani workers sent to Saudi Arabia for any links to extremist groups.
The workers, however, on their return home complained of non-payment of salaries by their Saudi employees. Some even claimed that they have not been paid their salaries for about a year.
Analysts maintain that any attempt by Gulf states to expel Pakistani workers could exacerbate unemployment problems in the country and they want government to take urgent measures to address these problems.
Prime Minister has recently visited Saudi Arabia to discuss Gulf crisis with the Royal family. There have been hectic diplomatic efforts by Kuwait, Turkey as well by the United States and the European countries to address the crisis but so far little progress has been made in this regard as both sides are still sticking to their tough positions.
Saudi Foreign Minister Adel al Jubeir on a visit to London said that his country along with its Arab allies is preparing a "list of grievances" to be presented to Qatar to address to end the crisis, reiterating the demand that Doha should stop funding militant groups which Qatar persistently denies.
Observers say Pakistan has very meticulously kept itself away from the crisis by staying neutral but they cautioned that it could come under increased pressure from its Gulf friends to take sides if the crisis persisted.
They suggest Pakistan to liaise efforts with countries like Turkey to defuse this crisis as soon as possible for it would have serious consequences not just for the conflicting parties but for the entire region and beyond.
It is high time for the government to sensitise all relevant institutions and devise a comprehensive strategy to deal with the situation.
The government has so far shied away from discussing this issue in the parliament apparently out of fear that such a move could again draw strong reaction from its Gulf friends.
It is apparently for this reason that it did not bring the issue of issuing NOC to Raheel Sharif to head the Saudi-led military alliance in the parliament, which drew strong criticism from the opposition parties particularly PTI which has been advising the government to stay neutral in the disputes involving Muslim countries.
Critics say the prime minister has preferred to discuss key national issues through his personal interaction with the security establishment instead of addressing these matters in an institutionalised manner.
They maintain that devising a national policy on key issues in an institutionalised manner would not only strengthen national institutions but democracy as well, while sending a strong signal to the world that its policies are the true representation of aspirations and sentiments of the people of Pakistan. Such an approach could also ease external pressure on Pakistan.
So far, there are no indications that the government is inclined to take this approach to devise a strategy on how to deal with the Gulf crisis.
The writer is a senior journalist based in Islamabad