FashionFocus
If you still haven't decided what to wear then simply follow our lead and choose your Eid outfit from our list of the seven most coveted brands on the market this year.
Only a few weeks ago, lawns had inundated the market and you were so happy you'd finally gotten your last three piece jora back from the tailor. Just when you thought that your summer wardrobe was done and dusted, out came the advertisements with a whole new angle: 'Eid'.
You can't escape an Eid exhibition these days and we can't ignore the fact that some of our favourite high street brands and high end designers have been releasing exclusive, limited Eid collections, which range from the formal to casual. But with so much in the market, how do you know you're picking out the best of the lot or that you won't find something that keeps you awake at night once you've already bought your outfit? (our standard Eid woes.) Luckily, most top of the line designers have been taking and exhibiting their Eid collections in Lahore as well as Karachi; there is a world of options out there. Multi-brand boutiques like Ensemble have also been holding daily exhibitions to give their customers their very best of the crop.
We've been busy checking most of them out and Instep rounded of the top collections that we're excited to see and wear this Eid…
Zara Shahjahan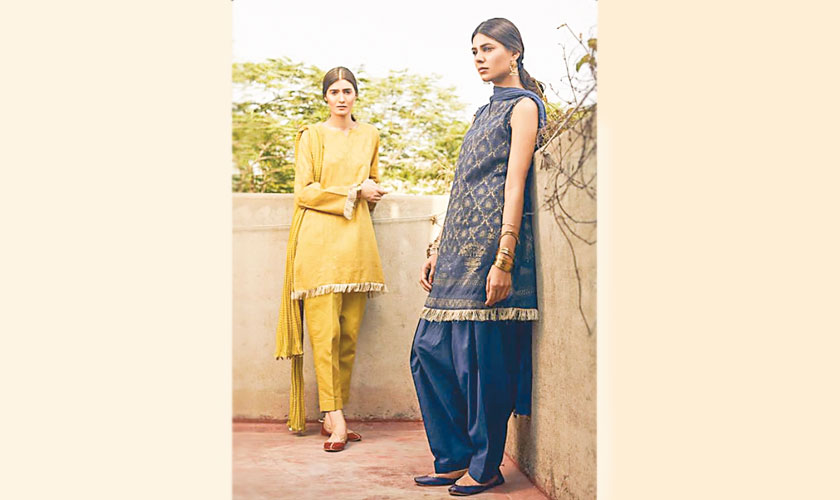 Zara Shahjahan is undoubtedly one of our favourites. Besides having been around for years, the designer is known for her unabashedly eastern silhouettes and very ethnic styling (bangles, gajras and khussas are a running favourite). There is certain appeal in going full blown ethnic, especially with tribal ethnic trending worldwide (Moschino) and that's why ZS makes it to our list of the most covetable this Eid. Her latest cotton jacquards inspired by banaras fabric along with the range of minimal and intricate block printed fabrics are for those who want to take the relaxed route this Eid.
Zara Shahjahan has flagship stores in Lahore and Karachi
Farida Hasan
Farida Hasan started out exhibiting her collections at pop up stores but has since become quite a go-to designer for ladies in Lahore and Karachi. She brings a certain finesse and feminine flair to the table by using pastel colours and signature floral hand embroideries. For their Eid collection, they've done a limited line of digital tunics which are completely in-line with their brand's girly aesthetic.
Farida Hasan is available at select exhibitions; you can follow their Facebook page for details.
­Generation
After their A Dot That Went for a Walk collection, Generation has quite firmly established itself as a market leader when it comes to fashion innovation. With a multitude of collections ranging from jacquard to silks and summery cottons in a whole array of colours, it's a veritable one stop shop for the undecided Eid shopper. If you're in the mood for something that makes more of a statement pick up something from their range of hand block printed saris and ghagras. You'll stand out so be ready for the attention!
Generation is available nationwide
Elan
Khadija Shah's impeccable aesthetic never fails us and she's one designer who is known for creating luxurious pret wear under her Elan label. Her Eid collection this year is equally covetable – whilst staying in her usual pastel colour palette she's created lines that are fit for a fancy dinner and can even be worn to a day wedding. Our favourite from her luxury pret collection is the kaftan modelled by Anusheh Shahid. For those who want to retain the Elan tag but want to go subtle and ethnic, the Elan Vital collection with peplum frocks is best suited.
Elan has a flagship store in Lahore but will be bring their Eid collection to Ensemble this week.
Rema Shehrbano
The design duo has been having exhibitions all around the country and with a design aesthetic that is clean with a focus on silhouettes and a variety of cuts, they sell fairly well. One notices a subtle injections of recent trends like flared sleeves, waist ties and tassels in their outfits. As wearable as they are, we can picture ourselves in almost each number from their Eid collection.
Rema Shehrbano is available at select exhibitions; you can follow their Facebook page for details.
Sublime by Sara Shahid
In a summer that has been plagued by an onslaught of prints, Sara Shahid's lightly embroidered tunics in solid colors are a welcome change. Her Eid collection features variations in embroidery; chikankari worked over entire shirts in cool colours along with plain silk tops and crushed gharara's are hotsellers. Shahid's designs are for the minimalists amongst you.
Sara Shahid has a flagship store in Lahore
Sania Maskatiya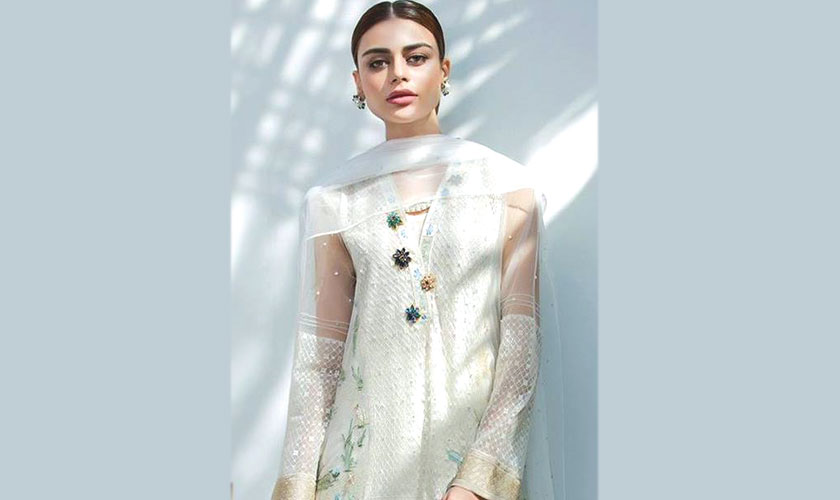 Sania Maskatiya is one of the most popular and convenient go-to options every Eid; it's been that way for years. The designer does a very simple and aesthetically pleasing range of designs that cater to the hip and young girls just as well as it does to the slightly mature ladies who want their dupattas and full joras. Sania has released a collection called Gardenia this Eid and it caters to men and women both.
Sania Maskatiya has flagship stores in Lahore and Karachi